Best Knowledge Base Software to Improve Customer Satisfaction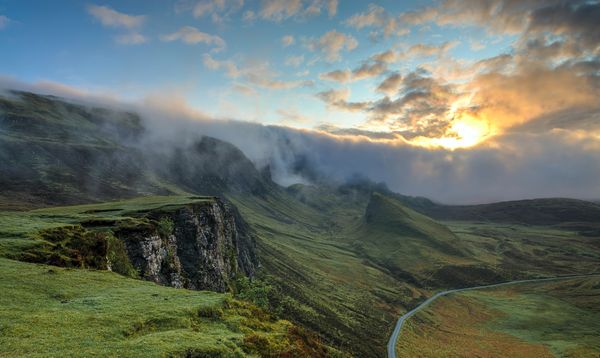 ---
Getting the best knowledge base tool that improves customer satisfaction isn't easy. It's freaking hard, so businesses keep wasting money on campaigns in pursuit of new customers.
Does this sound like you? You are in the right place.
Customer satisfaction is essential to the success of every business and should be the main focus of an organization. No matter how innovative your knowledge base tool or competitive your pricing is, if your customers are ultimately not happy, they will not stick around.
Remember, once a customer is satisfied with the knowledge base tool that gives a solution to all his queries, he will spread positive testimony about your business, leading to more sales, repeat purchase, brand loyalty, and many more.
In this article, we'll take a look at these topics:
What a knowledge base is
Importance of a knowledge base
Benefits of a knowledge base
The best knowledge base software
How knowledge base software improves customer satisfaction So keep reading!
What is Knowledge Base Software
According to Wikipedia:
A knowledge base (KB) is a technology used to store complex structured and unstructured information used by a computer system.
Then, knowledge base software, which you can refer to as help center software, is a tool that helps you create, organize, and manage self-service content for an audience.
It's also referred to as a collection of documents that includes:
Frequently Asked Questions
Step-by-Step Process Guides
Articles that serve as an introduction
Demonstrations on video
Glossaries and lists of definitions
Problem-solving solutions without the need for assistance
Instructions for troubleshooting
Benefits of a Good Knowledge Base Software for Customer Satisfaction
With the knowledge base tool, customers can find the information they need quickly and easily.

The knowledge base tool can help customers resolve problems on their own without needing the help of any support staff.

It can help customers learn about new features and updates.

The knowledge base tool improves customer support response time.

Increased customer engagement: A good knowledge base can help to keep your customers engaged with your brand.

Increases customers' loyalty to your brand.

A good knowledge base tool makes your customers see you as an authority in your niche, running to you whenever they need help.

It provides a 24/7 support system to the customers: Customers can access any information they want at any time of the day through any device.

A good knowledge base tool increases customer retention: Whenever your customers are happy with your brand, the retention rate increases, which means long-term success for your business, consistent sales, and revenue.
The Best Knowledge Base Software That Improves Customer Satisfaction
You are trying to figure out which base tool will be best for your customer's needs. I understand that with so many options to choose from, it can be challenging to find the knowledge base tool that best fits your business.
This Knowledge Base Tool is Answerly.
Answerly.io is an all-in-one knowledge base software with a powerful CMS, Contact Form, Widgets, and many unique features.
This tool lets you prepare, organize, write and deliver answers fast on-the-spot for your customers.
Answerly Features
Knowledge Base
On the Knowledge Base platform, you can:
Personalize your knowledge base settings by adding your header logo, footer logo, headline, and hero image.

Paint everything about the knowledge base using the Background colors, text colors, button colors and many more.

In the Answerly knowledge base, you can choose between Compact, Mint, and Original templates.

You can add as many links, URLs, and Custom text as you want in the knowledge base header and footer menu.

The knowledge base helps you create your brand awareness by giving you the room to add links to your social media profiles.

The knowledge base helps generate these schemas: Sitelinks search box, Article, Breadcrumbs, and many more, which allows for the best SEO.

Answerly helps you to control your knowledge base by allowing you to set custom OG (Open Graph) settings like the OG Title, OG Description, and OG Picture for all pages.

You can figure out how people use data in the knowledge base through the Searches Per Day, Top Search Queries, Query CTR, and. Answer Ratings.

The presence of the Widget mode makes the knowledge base look more beautiful. The Widget mode comes in different types and positions etc.

The knowledge base also comes with a Unique Contact Page that allows customers to reach out and send messages which you can read and respond to inside the Answerly Dashboard.
Contact Page
The Contact page is part of your Answerly knowledge base, which allows your customers to reach out and send you messages which you can read and respond to inside the Answerly Dashboard.
Personalize your contact page with the support team pictures, Title, and send button text, which makes customers confident to reach out to you.

The inbox client is customized in a way that it answers all the queries you get from the Contact Page inside the Answerly Dashboard.

The Contact Page boosts confidence with the amazing Autoresponder it comes with.
CMS & Answer Editor
With the CMS and Answer Editor Platform, you can drag answers inside categories, create subcategories, change the order of answers, and many more. Also, it comes with an answer editor that supports:
The creation of rich answers and dynamic elements.

The Use text styling features in the Answer Editor to create the perfect and straight-to-the-point reading experience.

Keep answers up to date with user feedback.
Final Thoughts
Having Answerly.io as the Best Knowledge Base Tool that improves your customers satisfaction saves both your customers and the customer support team a lot of headaches.
Customers get what they want, when they want it, with no need for human interaction, and your employees have fewer calls to take, spend less time dealing with repetitive tasks, and focus on more critical issues.