Shopify is a popular platform for e-commerce businesses. If you have a store on Shopify, you may want to add a newsletter signup popup to collect email addresses from your visitors.
With Popup Hero, creating and embedding a custom newsletter signup popup on your Shopify website is easy. Here's a step-by-step guide to getting you started.
Step 1: Create an Answerly account
Go to https://app.answerly.io/signup and create an account. Once you've created your account, log in to your account on the Answerly platform.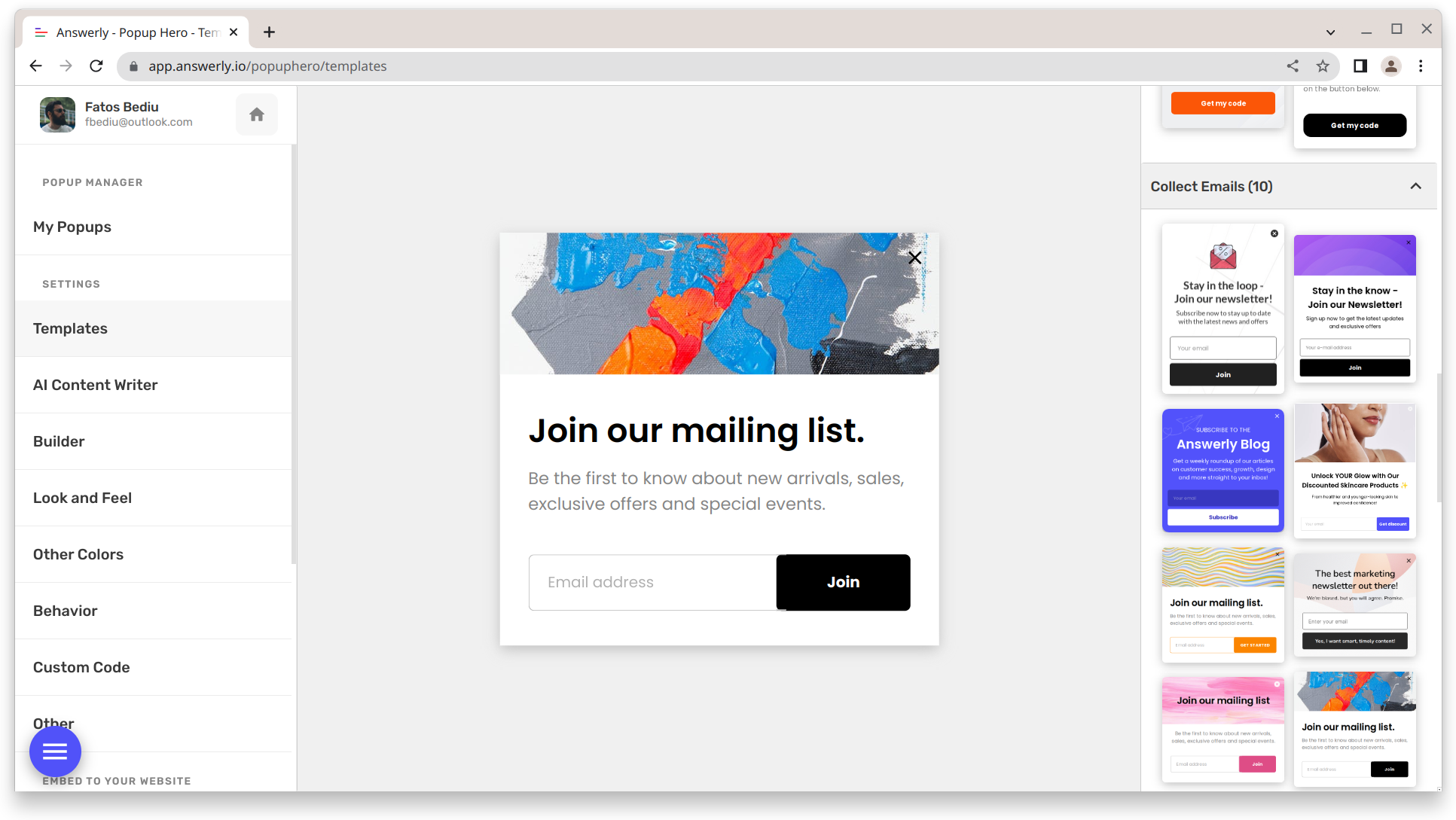 Step 2: Choose a newsletter template
Go to the Popup Hero templates page at app.answerly.io/popuphero/templates and browse the available newsletter templates. Choose a template that you like and that fits your brand.
Step 3: Connect your email service
Go to the integrations section at app.answerly.io/you/workspace/integrations and create an integration with the email service you want to use to store your newsletter emails.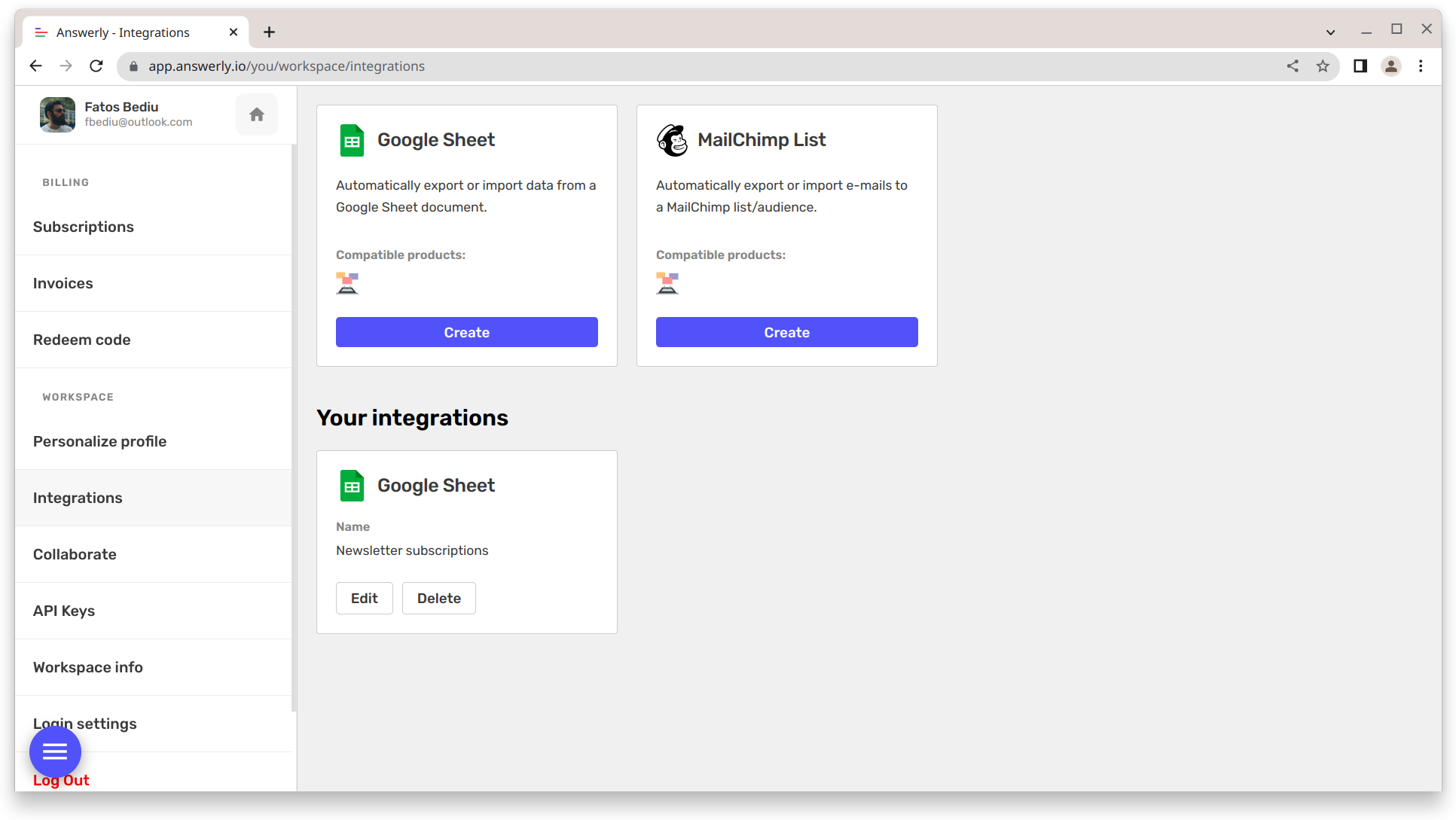 Popup Hero integrates with many platforms such as MailChimp and Google Sheets.
Step 4: Edit the email collector block
Go back to the Popup Hero builder at app.answerly.io/popuphero/builder and click "Edit" on the email collector block.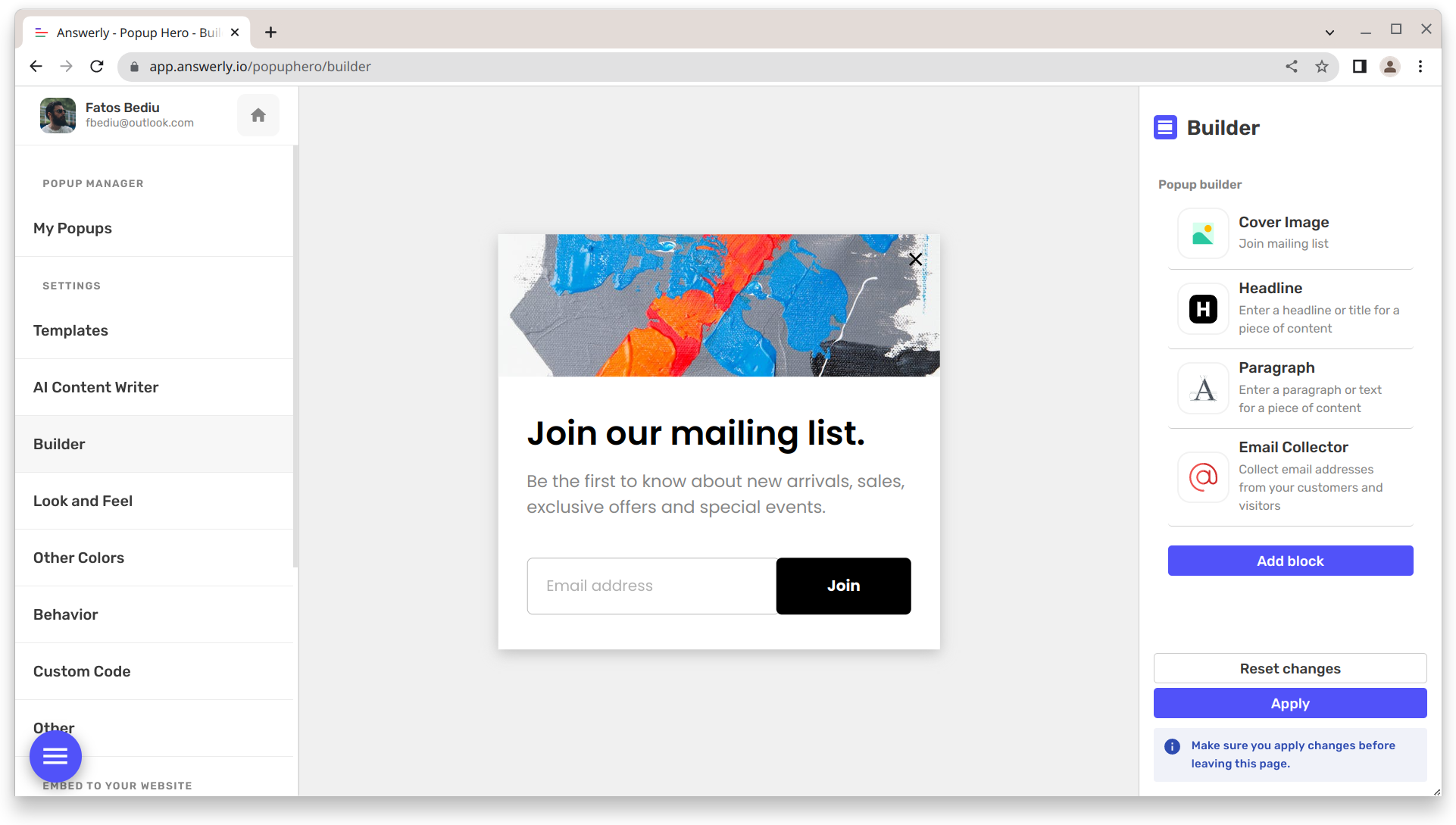 A new modal will appear, and you'll be prompted to select the integration you just created. Select your integration and click "Save."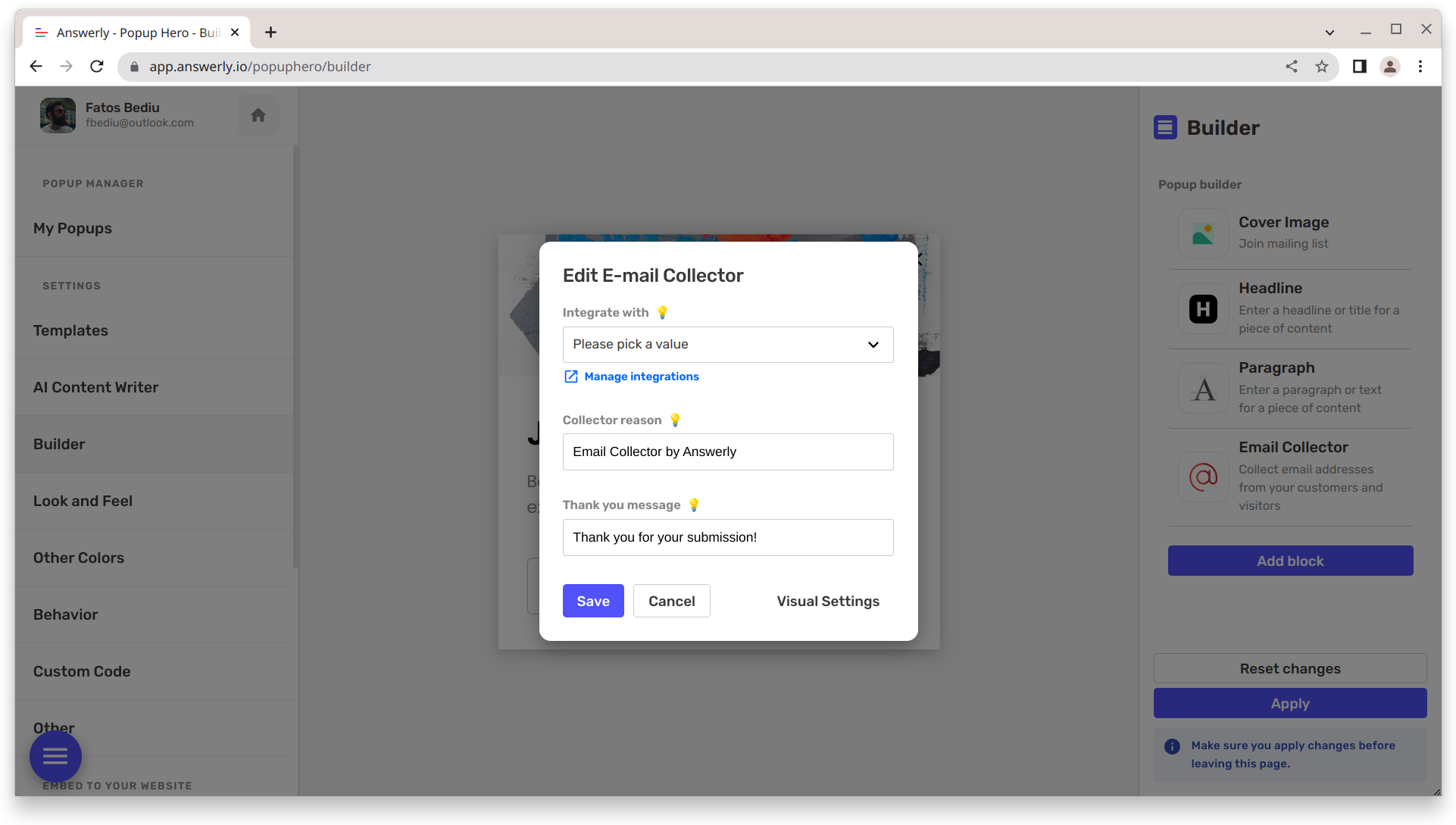 Step 5: Connect your Shopify website
Follow our guide how to connect your Shopify website to Popup Hero and embed your newsletter signup popup.
Step 6: Target your popup
With Popup Hero, you can target specific visitors based on various conditions, such as the country they're in, the amount of time they've spent on your website, and the device they're using.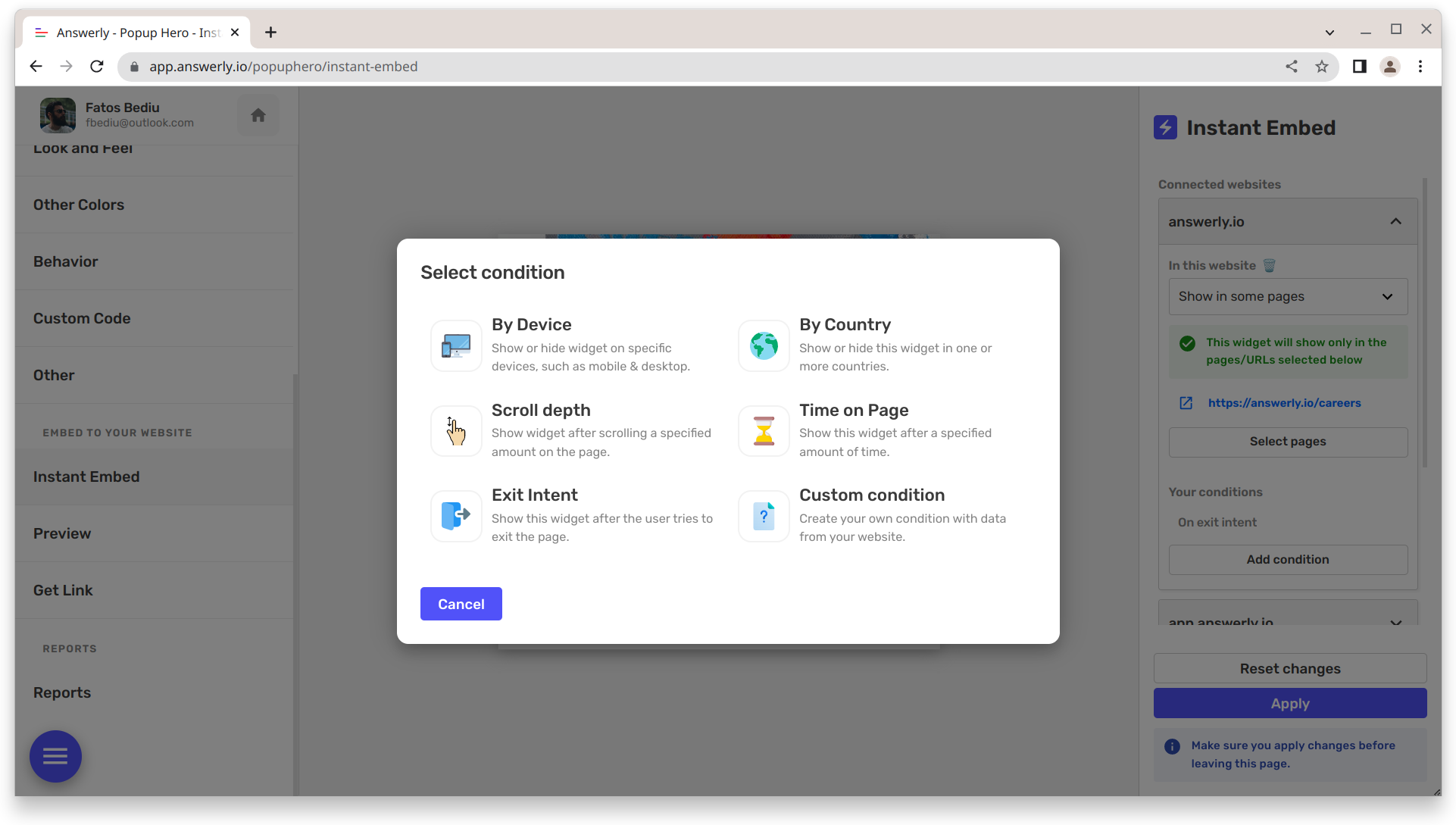 You can also set the "Exit Intent" feature, which will show the popup as soon as the visitor tries to close the browser window or tab.
Step 7: Monitor your popup's performance
Popup Hero provides performance reports, such as conversion rate and impressions, so you can monitor how well your popup is performing. You can use this data to make changes to your popup to improve its performance.
That's it!
With Popup Hero, creating a custom newsletter signup popup for your Shopify website is quick and easy.
Start collecting email addresses from your visitors today and build your email list.