A newsletter signup popup can be an effective solution if you're looking to grow your email list and engage with your website visitors.
With Popup Hero, the popup builder SaaS owned by Answerly, you can easily create a customized newsletter signup popup for your Wix website. Here's a step-by-step guide on how to get started:
Sign up for an account with Answerly
Go to https://app.answerly.io/signup and create an account with Answerly to access Popup Hero.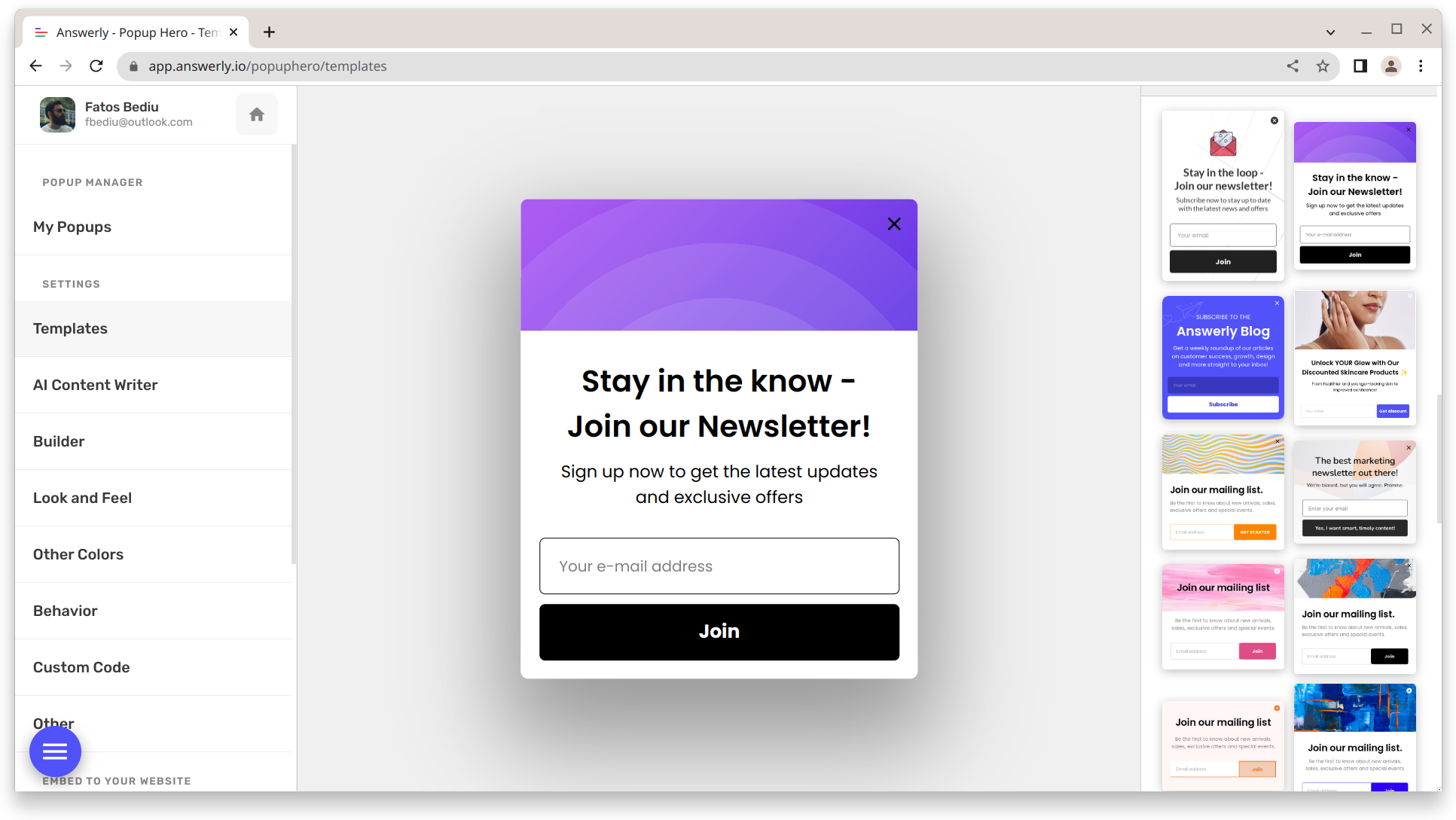 Choose a newsletter template
Once you log in, browse Popup Hero's 100+ pre-built templates by clicking here for collecting emails, including newsletter signup popups. Select a template that best suits your needs.
Set up an integration
To manage your email addresses; you'll need to integrate with a service like Google Sheets or MailChimp.
Go to the integrations section of your Answerly account at https://app.answerly.io/you/workspace/integrations and create an integration.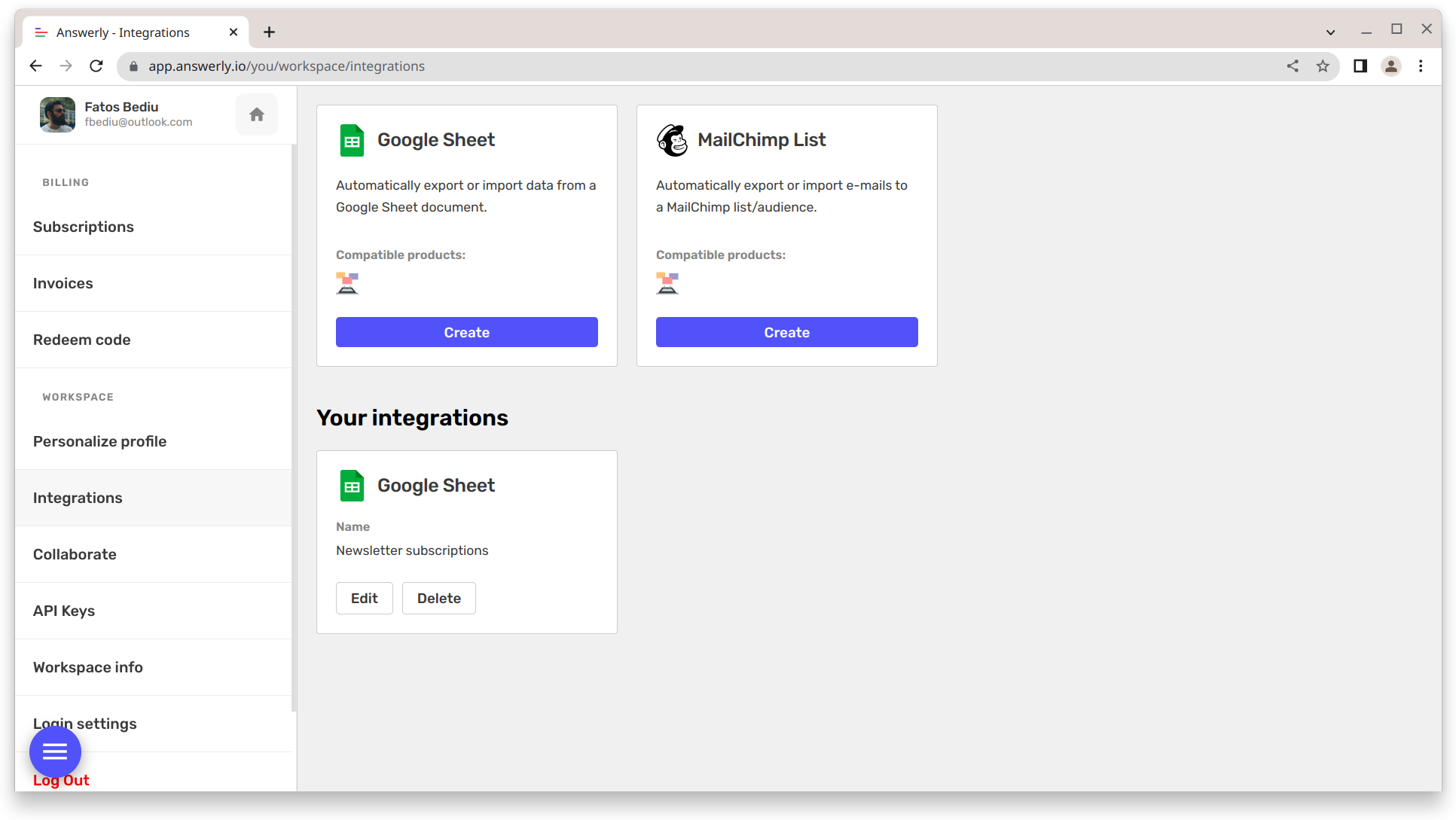 Edit the email collector block
In the Popup Hero builder, click "Edit" on the email collector block on the right-hand side at https://app.answerly.io/popuphero/builder.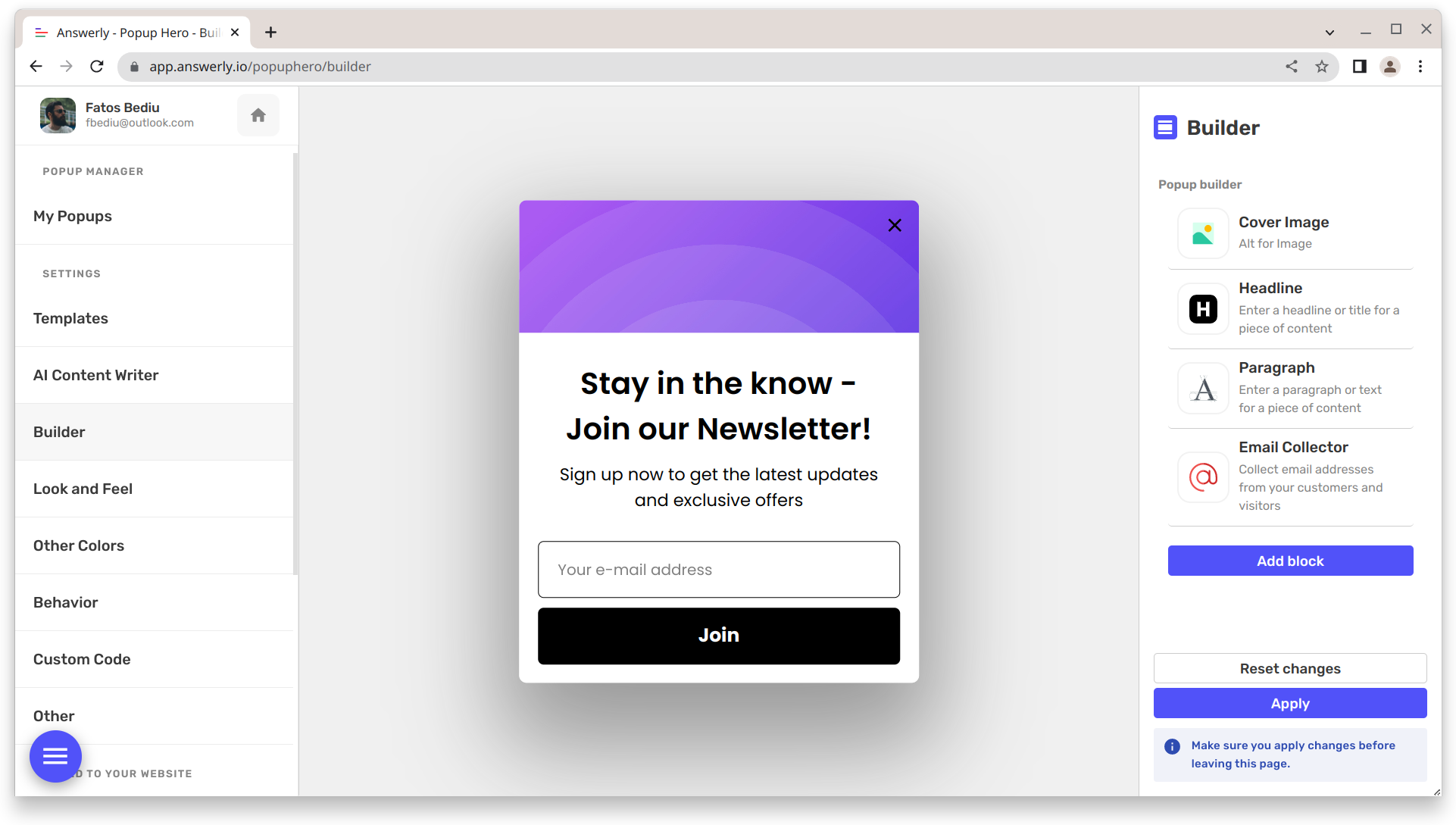 The edit button will open a new modal where you can select your integration.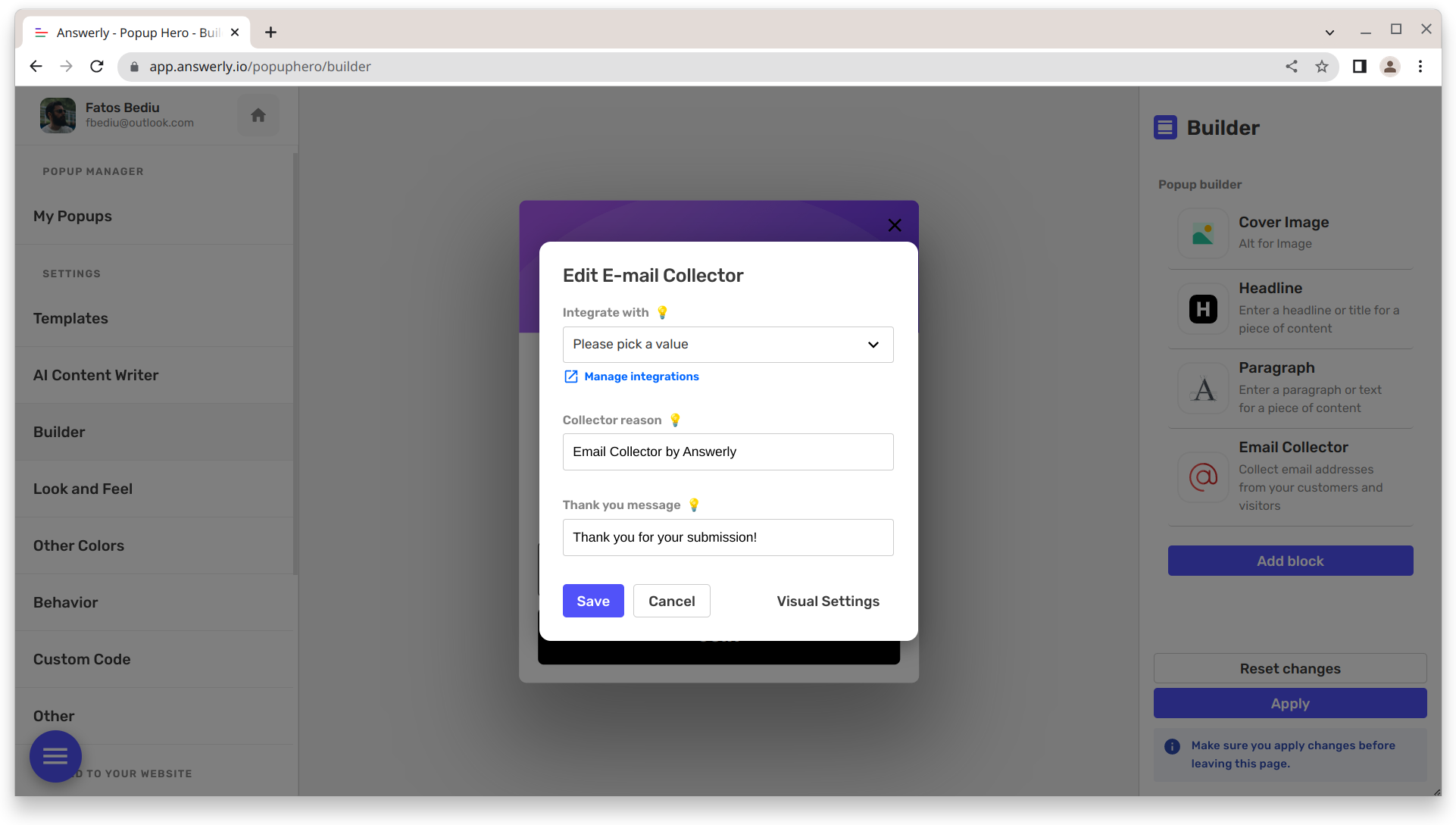 Select your integration and save: From the modal, select the integration you created in step 3 and click "Save."
Connect your Wix website
Follow our guide to connect your Wix website and embed your popup.
Launch your popup
Once you've completed these steps, your newsletter signup is ready!
You can customize its appearance and behavior, including setting conditions like time on the page or "exit intent," which will show the popup as soon as a visitor tries to leave your website.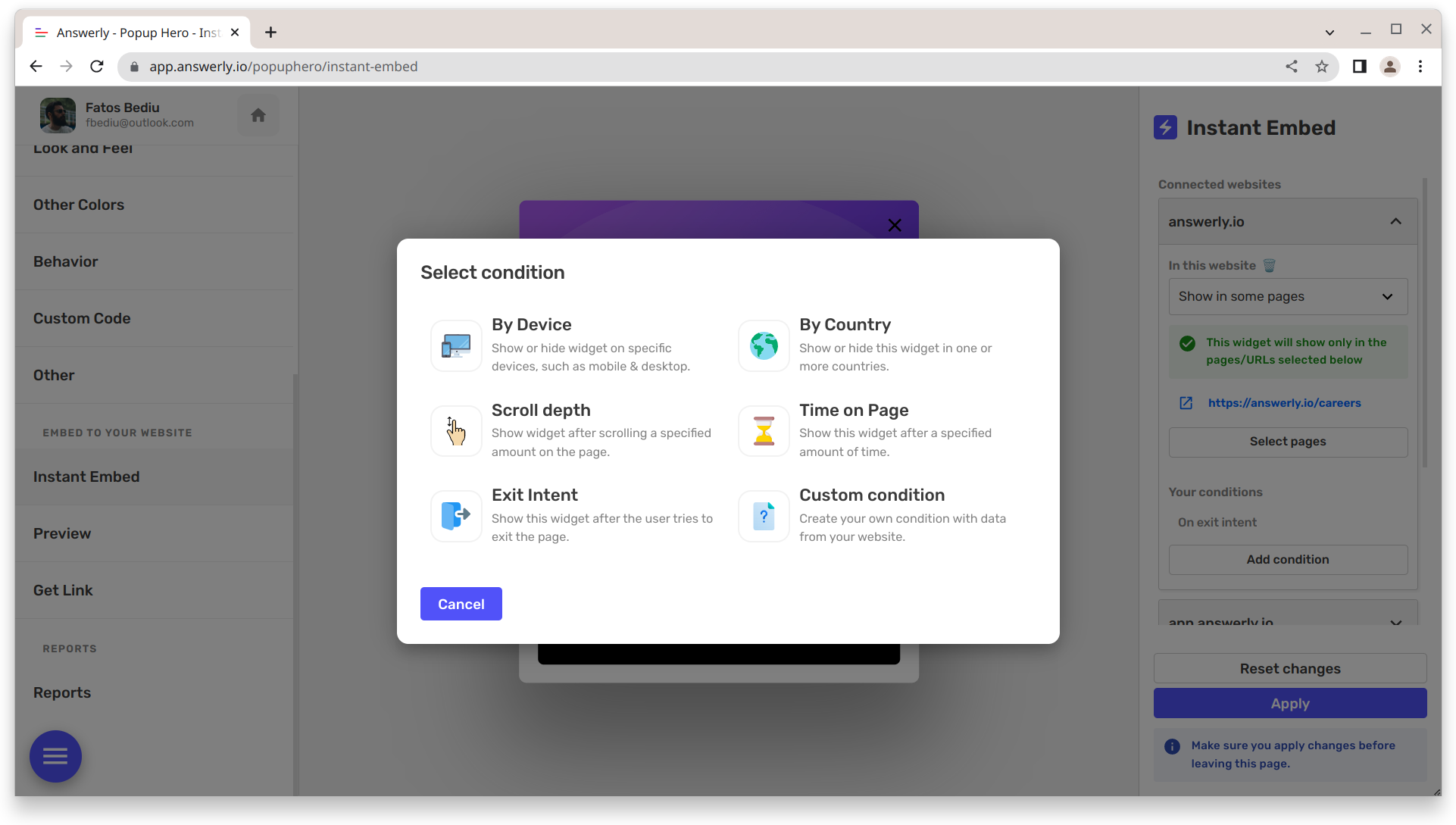 With Popup Hero, creating a newsletter signup popup for your Wix website has never been easier. Try it out today and start growing your email list!