Task Management Tools That Help Entrepreneurs Reclaim Time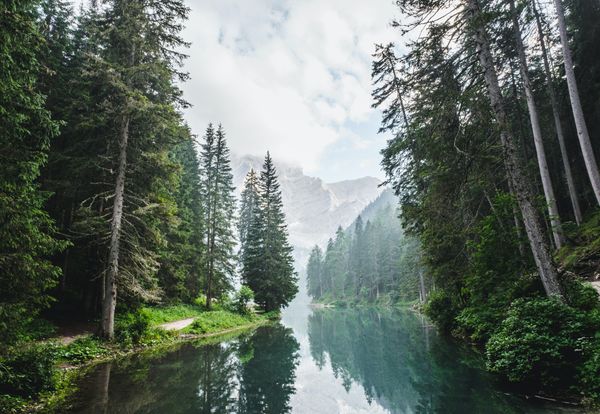 task management tools 20/01/2022
---
We're used to thinking of entrepreneurial investment in terms of money. Obviously, finances are a major part of the picture, but when we focus on the financial side of business ownership too closely, we can miss the other investment all entrepreneurs make: time. This may feel like an exaggeration, but reality bears it out. After all, any small business owner can tell you that time is a precious resource. Many entrepreneurs feel like they're spending every waking hour keeping their business moving forward.
Not only is this exhausting, but it's also fully unsustainable. Business owners who are constantly on the clock are extremely likely to develop burnout, making it hard - if not impossible - to keep pushing their business forward. Fortunately, there are plenty of tools out there that can help you reclaim your time. This guide can help you identify the time-management tools that will help you - and your business - thrive:
Consolidating Business Practices
Many business owners come up with most of their practices on the fly when they first start their small business. However, the systems you come up with at the start aren't necessarily the most time- or cost-effective. For example, if you've been using a piecemeal payroll system, odds are you have necessary information stored all over the place. You might have scheduled in a separate program from timesheets - which, in turn, are in a separate program than your actual payment process.
Consolidating these kinds of practices into a single program - especially one you can access across platforms - can be a game-changer. Having a tool that allows you to access time cards from anywhere and everywhere puts you in a much stronger position than scrambling to find the specific file on your desk or laptop. The same principle applies across all aspects of business ownership. The more jobs or information you can store in a single place, the more time you'll save getting the work done.
Take social media. While many business owners put off social media posts or have trouble keeping up, it's important to remember that this is a very important marketing tool. Regular posts keep your business fresh in the minds of customers or put you directly in front of potential customers. Sites like Sendible offer an all-in-one solution to help you manage, schedule, and even analyze regular posts across the most popular platforms.
Whenever implementing tech solutions, be sure you have a clear understanding of how each solution is going to help your business. According to ZenBusiness, you should understand the costs involved and what technology is required to run the solution, and make sure there's adequate technical support should something go wrong.
Getting - and Staying - Organized
Take some time to look over your business practices and ask yourself whether or not you've fallen into some disorganized traps. It's relatively common for business owners to let little pieces of their organizational scheme slip here and there. Quickly, however, all the "here"s and "there"s start to add up, and your whole system is out of whack.
If you're in this boat, you probably spend way more time than you realize simply getting things in good enough order to knock out a single task. Getting organized - either on your own or with a pro - can help you to free your schedule up significantly. Not only will you get back the time you've spent searching for the stuff you need, but you'll also get back the time and energy you would have spent de-stressing from all that searching.
Expanding Your Team
Finally, if these interventions don't help, it might be time to look toward hiring more people for your team. Sometimes you feel like you don't have enough time in the day because you literally don't. If your business has grown and the workload is larger than it was during your last staffing round, it's probably time to bring in some new talent.
Do this as effectively as possible by first taking some time to think about your business's needs. Try to identify the pain points in your workflow. Evaluate these issues to identify what kind of employee you need to hire to address your specific time-management issues. For instance, maybe you simply need a personal assistant. Someone to help manage your calendar, social media and all sorts of day-to-day tasks. Or maybe it's time to hand over your branding strategy and website update to a dedicated design agency that can take your vision and make the changes you need to transform your business.
Business owners are spread thin as a rule, but if you spread yourself too thin, you might crack. We hope this article gives you the tools and inspiration you need to allocate your time and energy as effectively as possible. With the right time management tools, you can set yourself up for long-term success!