Stay connected from anywhere@answerly.io email!
with your

Make yourself available to your customers by giving them an easy option to e-mail you directly from the widget embedded on your webpages.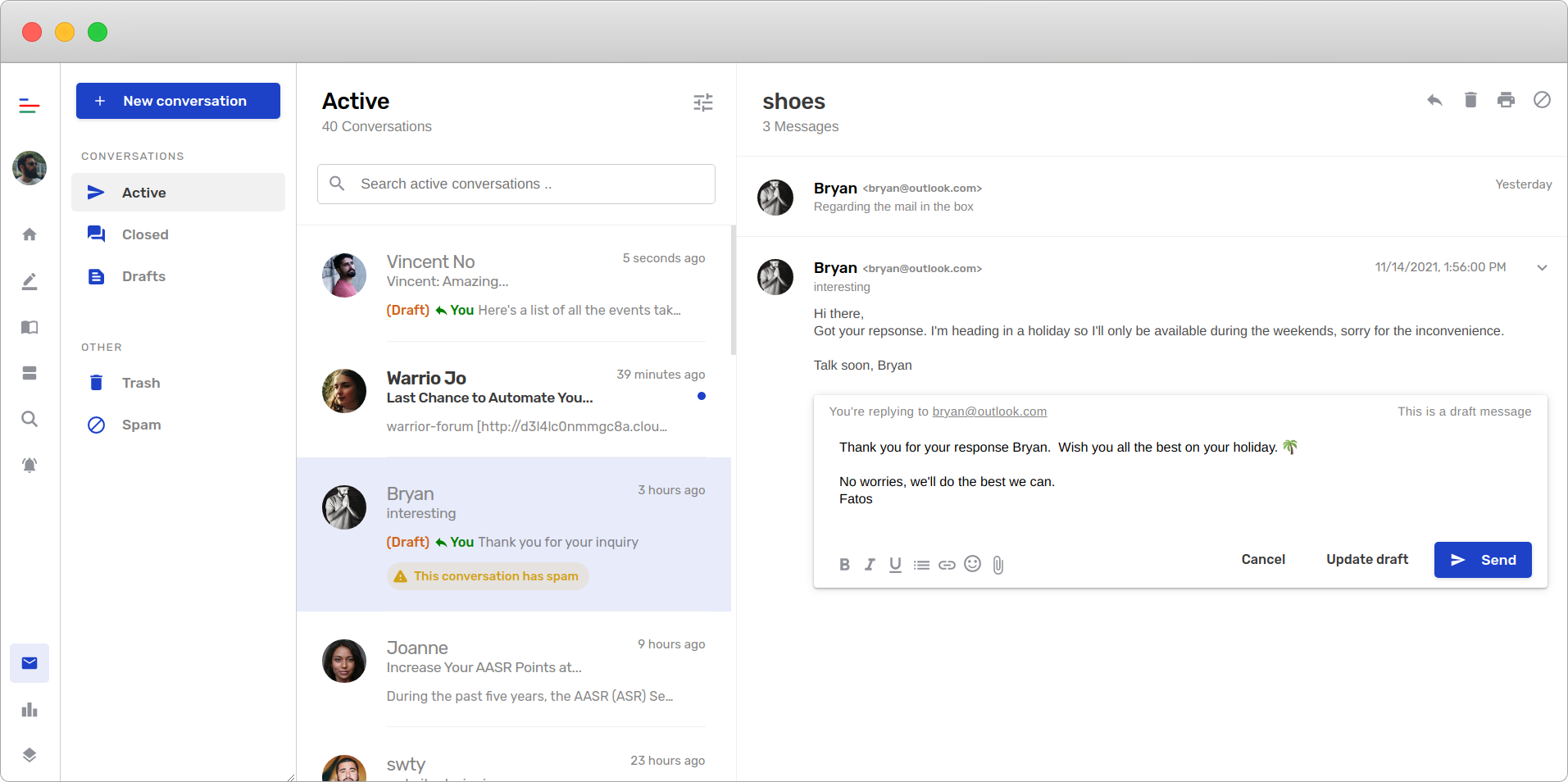 Conversations
All incoming e-mail is grouped by inqury status and customer's email adddress to form a conversation. With the conversation feature, you can focus on helping your customers more instead of having to think about cleaning or managing your inbox.
---
Team Collaboration
Save time and answer emails together to ensure support is delivered. Invite all of your customer support team or just a colleague to collaborate and help customers together.
---
Spam Filter
Bad and spammy e-mails will never grab your attention. Our high tech filters will analyze incoming e-mail and put them in your spam folder; or delete very bad messages so they can never reach your inbox.
---
Archive History
Always have information on the ready. Use our archive feature to browse and search through old conversations every time you need to access something releavnt that you might have forgot.
A Better E-mail for your Business
One inbox to manage all your customer inquires and conversations directly from the Answerly dashboard.
Start your 14 days FREE trial!
Already have an account? Sign in Here
---
* Fields marked with red are required!
No credit card needed