Customer centricity is a business strategy that is based on putting your customer first.
A customer-centric strategy is all about providing a positive customer experience both at the time of sale and after the sale to stimulate profit and gain a competitive advantage.
Businesses that have successfully applied customer-centricity believe that their clients are the only reason they exist; they don't hesitate to go above and beyond to keep their customers happy and satisfied.
Here are three world-famous companies that operate with a customer-centric approach and what they all have in common.
Top-down customer-centric culture
Zappos CEO Tony Hsieh wrote a book on making customers happy and, he is a massive part of why Zappos is so focused on making customers happy.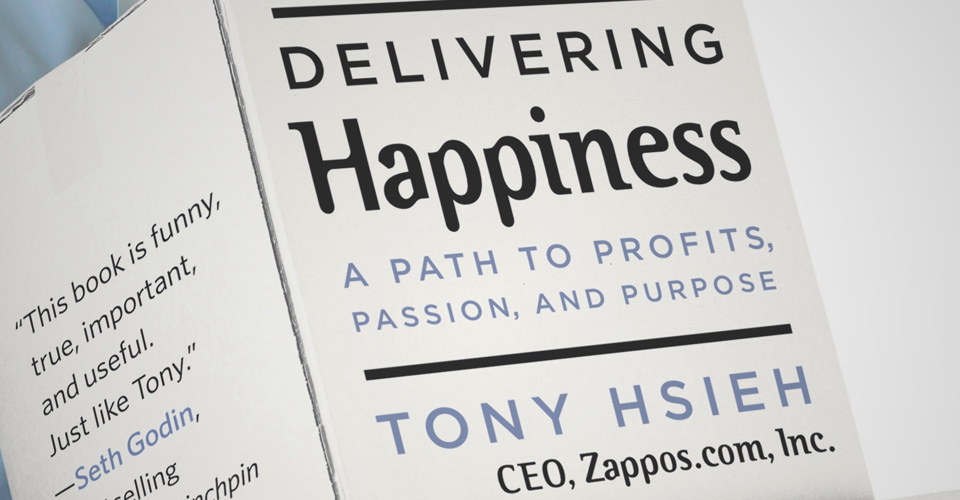 Many of the company's decisions have been made based on keeping its customers and its customer loyalty team the happiest.
These decisions included moving the company from San Francisco to Las Vegas because they had difficulty finding good customer service people in San Francisco.
Bonobos CEO Andy Dunn is known to "answer customer emails until 3 am".
And Blake from Nordstrom often talks about the importance of customer service during quarterly investor calls.
In all three cases, we can see that customer experience is at the forefront of company culture.
Empowering customer service employees
At Zappos, all the customer service employees have been given accounts to flower shops and cookie delivery companies and encouraged to send gifts to customers.
While most call centers review their customer service team on metrics such as average handle time, Zappos encourages their customer loyalty team to engage with customers for as long as they want.
In short, the members of the customer loyalty team have been given the tools they need to make customers happy and encouraged and not just a script to follow.
Everyone knows the importance of excellent customer service
At Zappos, every employee has two weeks of customer service training at the beginning of their employment - no matter what their position is.
Nordstrom has an employee handbook that every employee receives and is a testament to how they take customer service seriously.
Here is a preview of the handbook: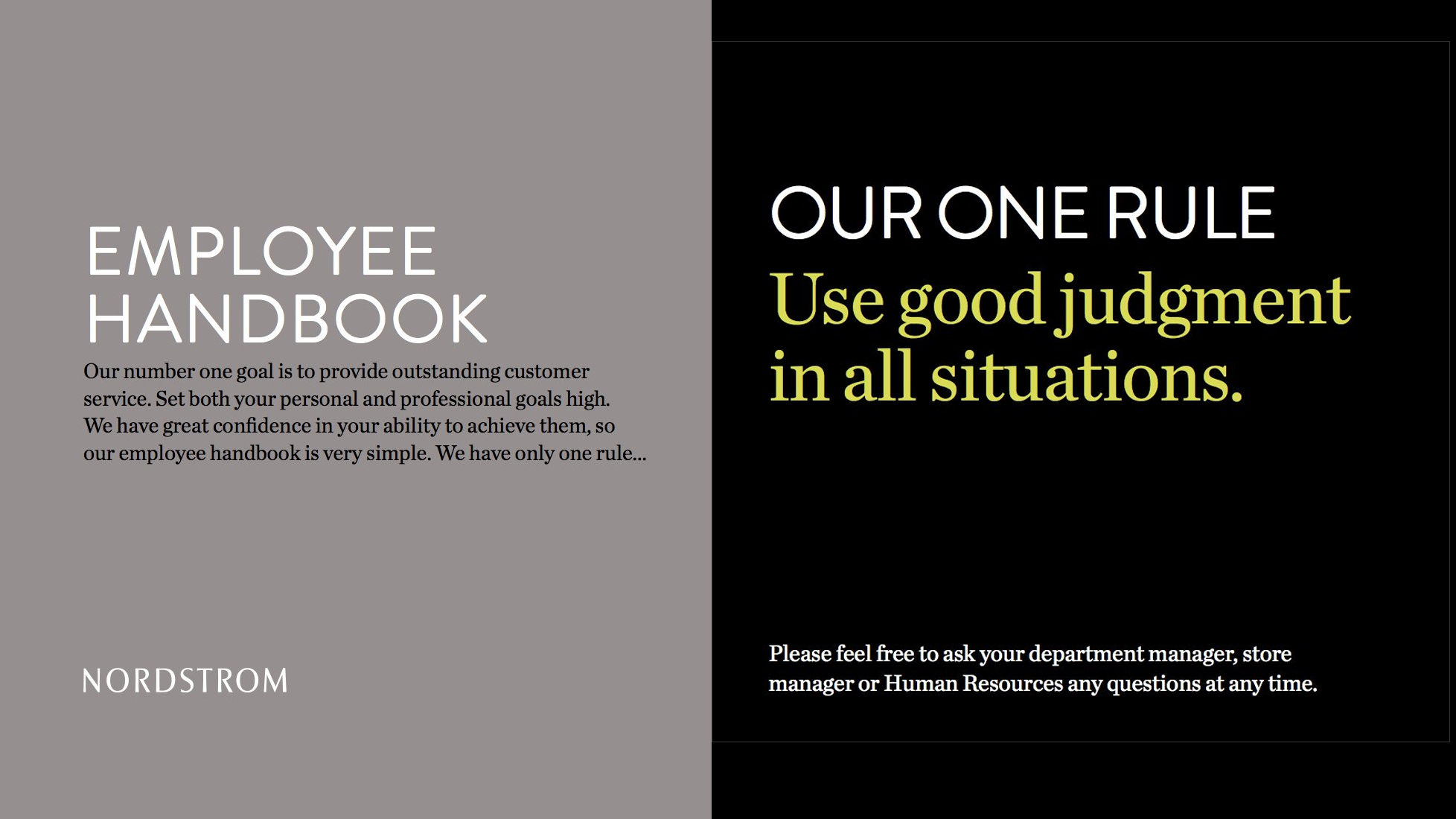 At this point, we can see that there is a lot to leverage from these companies, so let's get into how we can start building a customer-centric approach for ourselves.
How to start building a customer-centric strategy as a small business
There is a quote by Kevin Stritz that says:
"Know what your customers want most and what your company does best. Focus on where those two meet."
To find out where these two meet, start small, take the time to talk and listen to your customer's needs, start by asking them questions, or send them a survey with these three key questions:
What do we do well?
What could we improve?
What else could we offer you?
Once you start asking, customers begin to respond.
Gather all the feedback, thank your customers for taking the time to respond, carefully analyze all the responses, make the necessary changes if needed, tell them you've made the changes.
Then repeat - regularly.
This way, you start building your business around your customer needs while retaining control.
If you get many ideas about things you can do or change, ask your customers if they think it's a good idea before doing anything!
This way, you will slowly start building a customer-centric strategy for your business.
Conclusion
Customer centricity offers many advantages for small businesses; this strategy allows you to understand your customers, offering more than just a service.
If customers come back, they do it because of the experience they've had, and customer-centricity is all about providing the right experience.
While adopting a customer-centric strategy, your business should focus on proactivity, researching customers, supporting them, and constantly improving services to meet their expectations.
As a small business, a lot of tools and platforms can help with your journey to create a better strategy, you can check the list in this link.