How to create an Exit Intent popup for Wix
---
Popup Hero is a SaaS platform owned by Answerly that allows you to create popups for your website easily. It has 100+ pre-built templates and a Drag and Drop editor with 23+ blocks, including headlines, buttons, Google Maps, and YouTube videos.
One of its most exciting features is the Exit Intent condition, which allows you to show a popup to your visitors just before they leave your website. This article will show you how to create an Exit Intent popup for Wix.
Step 1: Create an Answerly account
The first step is to create an account at Answerly. You can do so by visiting https://app.answerly.io/signup and filling in the required information.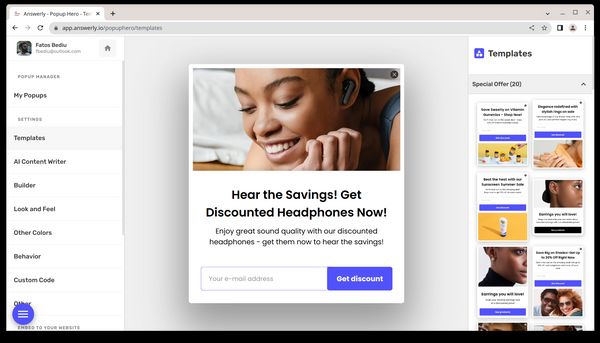 Step 2: Connect your Wix website with Popup Hero
After you log in to your Answerly account, go to the Popup Hero Instant Embed page at https://app.answerly.io/popuphero/instant-embed. Click the "Connect website" button and insert your Wix website's URL in the input field. You will then be presented with a piece of code that you need to install on your Wix website.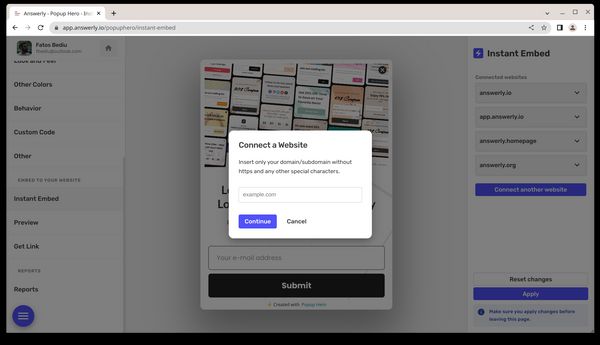 Step 3: Verify the installation of the code
Once you have installed the code on your Wix website, click the "I have added the code" button in the modal.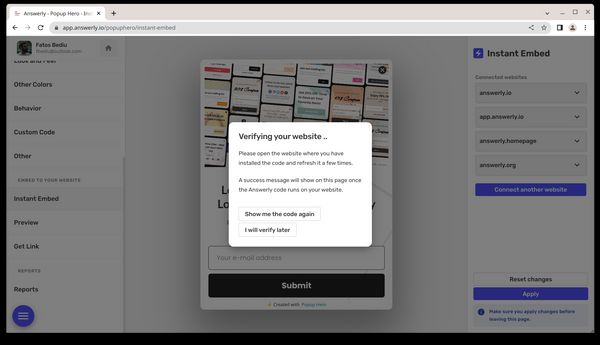 The modal will then try to verify the installation. Open your Wix website in another tab or browser window and refresh it until a success message appears in the modal.
Step 4: Choose the Exit Intent condition
Once your Wix website has been successfully connected with Popup Hero, go back to the Instant Embed page and select "Show everywhere" from the dropdown menu.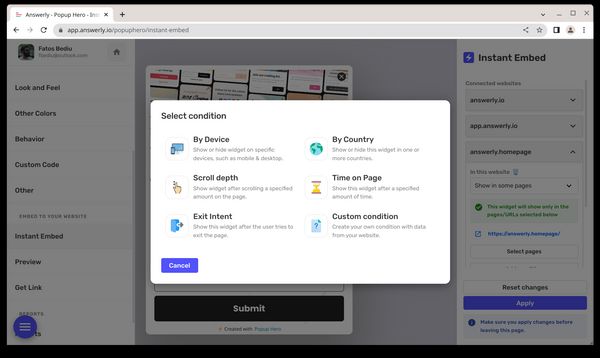 Then, click the "Add condition" button and select "Exit Intent" from the modal. Finally, click the "Apply" button at the bottom right.
Step 5: Preview and publish your Exit Intent popup
With the Exit Intent condition added, you can preview your popup and make any necessary adjustments.
Once satisfied with your popup, you can publish it to your Wix website and start collecting emails, promoting offers, or sharing coupon codes with your visitors.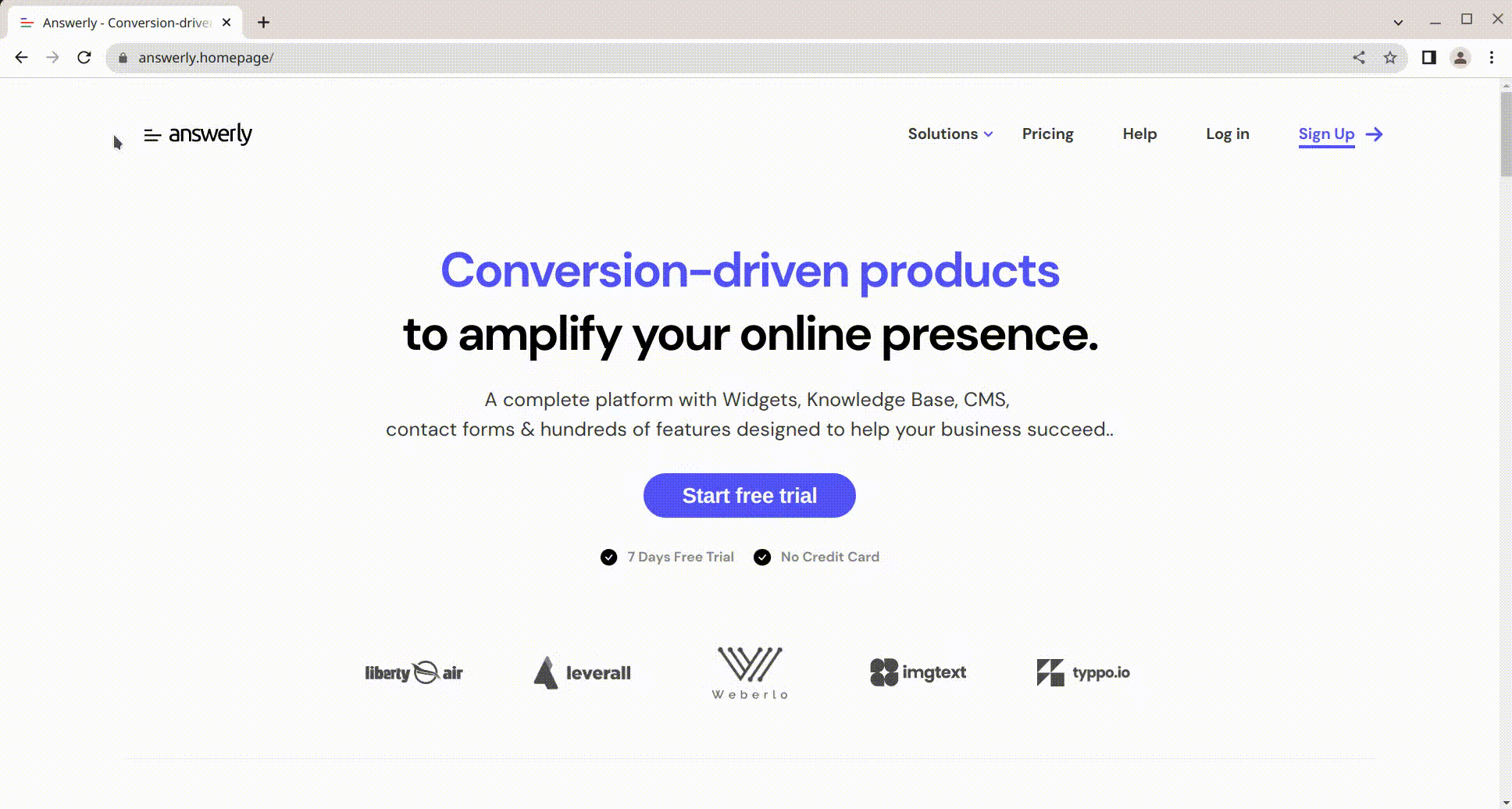 Creating an Exit Intent popup for Wix is straightforward with Popup Hero.
With its easy-to-use Drag and Drop editor and wide range of targeting options, you can quickly create popups that will engage your visitors and drive conversions. So go ahead and give Popup Hero a try today!